UNSOS Salutes Strength and Resilience of Somali Women on International Women's Day
Mogadishu – On International Women's Day celebrations in Mogadishu, the UN Support Office in Somalia has paid special tribute to the women of Somalia for their strength, resilience and for being a beacon of hope during years of conflict and natural disasters.
"In Somalia, women have been at the centre of ensuring peace, stability and development," said Chief Supply Chain with the UN Support Office in Somalia, Ms Qurat-ul-Ain Sadozai.
"Somali women have demonstrated their resilience during the protracted conflict and complex humanitarian crises, holding families and communities together and keeping hope alive," she added.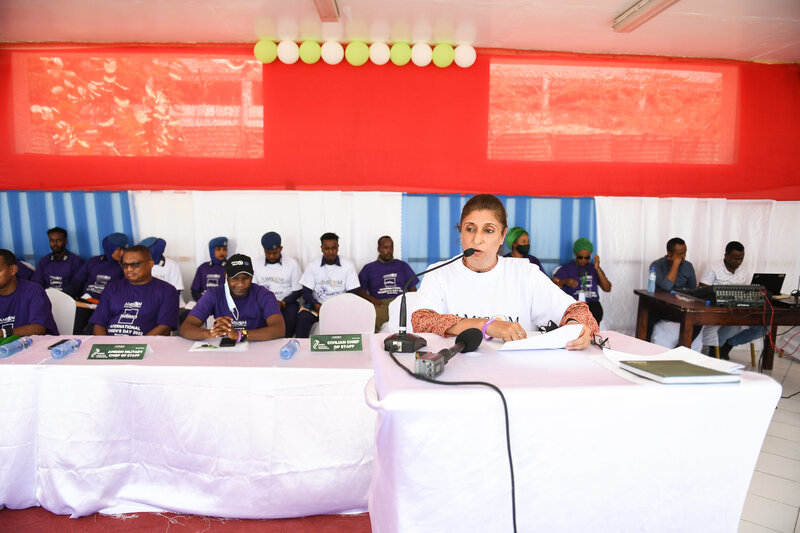 She then commended the Federal Government of Somalia and the Federal Member States for supporting efforts meant to increase women's political representation, but added that more still needed to be done.
"Somali women are under-represented in leadership, in decision-making and in positions of power. We need to recognise that women and girls are effective and powerful leaders and change-makers with the ability to influence climate adaptation," she added.
This year's International Women's Day ceremony took place under the theme: "Gender equality today for a sustainable tomorrow", a theme which shines the spotlight on women leading the charge on climate change adaptation and contributing towards a sustainable future.
Ms Sadozai noted that Somalia faces climate change-related vulnerabilities, and that women have to be incorporated into any initiatives meant to address climate change.
"Women are recognised as more vulnerable to climate change as they constitute the majority of the world's poor and are more dependent on natural resources," she added.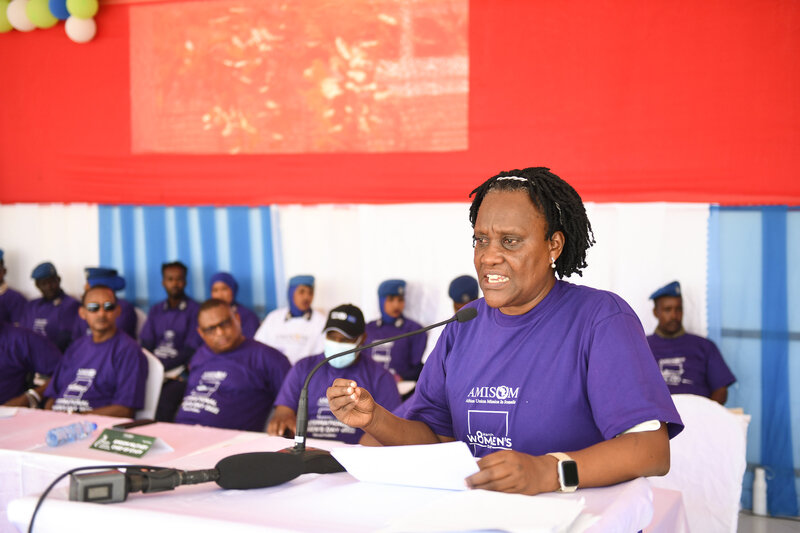 Speaking at the ceremony, UNSOS Gender Advisor, Judith Mirembe, saluted female peacekeepers serving in Somalia for their sacrifice, bravery and dedication to service in the mission to help bring about peace and security.
"The cross-section of women we have serving here, especially under the African Union Mission to Somalia (AMISOM) have been a positive example to the Somali women and, as a result, we are seeing more and more Somali women accepting to work in the police and military," observed Mirembe.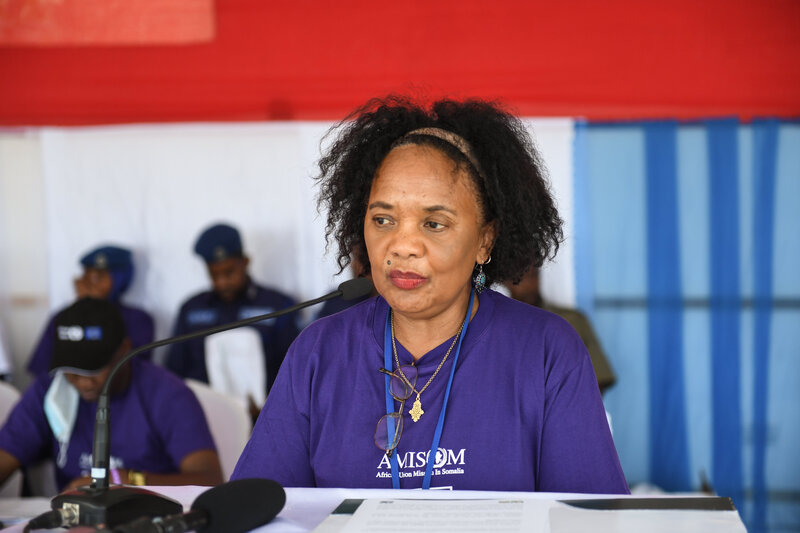 Taking her turn at the event, the Deputy Special Representative of the Chairperson of the African Union Commission for Somalia, Fiona Lortan, hailed the international community for providing the needed resources to support the integration of Somali women in peace processes through community policing initiatives and civil-military activities.
"In peacekeeping, women play an important role and need to be represented in decision-making for them to participate meaningfully in conflict prevention and peace-building," she added.