UNSOS Trains AMISOM, SNA, Civilian Firefighters
Mogadishu–The United Nations Support Office in Somalia (UNSOS) Aviation Services Section has commenced a two-month Aviation Rescue Fire Fighting Services training for 16 Somali and AMISOM firefighters.
The specialized training covers modules on fire dynamics, first aid, firefighting and extinguishing techniques, vehicle and vessel equipment handling, airfield layout and aircraft construction, operational tactics, emergency communication and physical fitness.
The training is taking place at the UNSOS Fire Training Facility located within the Aden Abdulle International Airport in Mogadishu and is being facilitated by Somali Aviation College and the African Union Mission in Somalia (AMISOM) instructors.
The lead instructor, Emmanuel Ndaki, hailed UNSOS for facilitating the training, which seeks to build the capacity of local firefighters to handle aviation emergencies.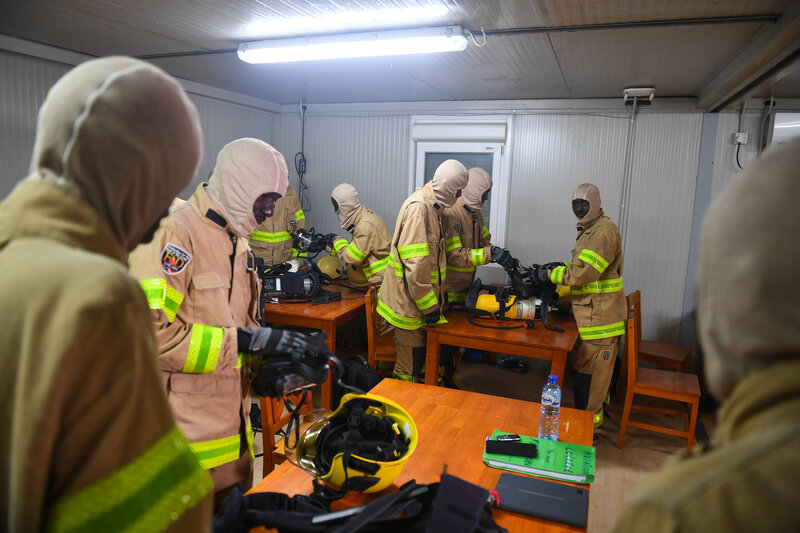 "This training is critical to aviation and airport safety. Somalia has a growing aviation industry, and we are very grateful to UNSOS for putting this training together, which will go a long way in enhancing safety at Somalia's airports," said Ndaki.
UNSOS has been offering firefighting training to develop the local capacity to respond to fire emergencies at airports in Somalia. This fifth cohort of trainees includes trainees and serving firefighters from Somalia's regional airports and members of the Somali National Army (SNA).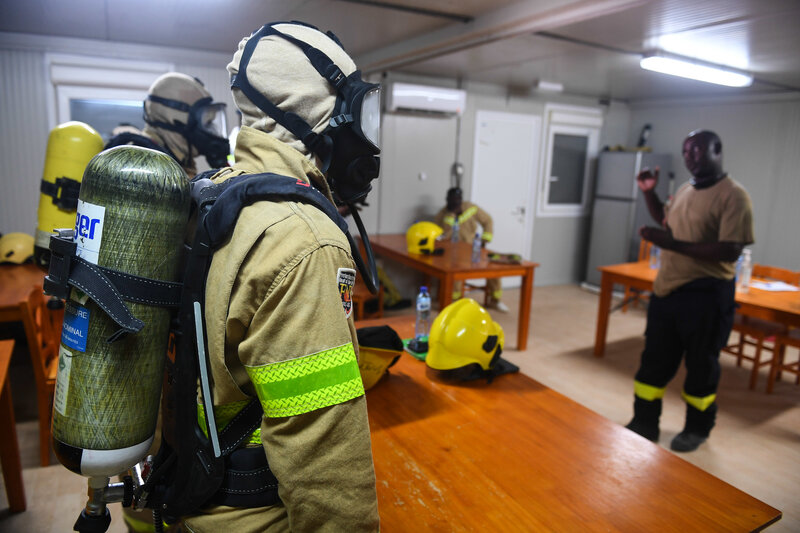 "Our mandate is to empower the local population by sharing what we have and helping them build their capacity. At the end of the training, the firefighters should be able to stand by themselves in terms of skill and this is going to advance them to the next level," said AMISOM Chief Aviation Rescue Firefighting Officer, Maj. Robert Kijjali.
Mohammed Said, a firefighter with the Somali National Army, said that with Somalia's aviation industry growing, it was important to develop the capacity of firefighters with the necessary skills and techniques to respond to aviation emergencies. 
"I believe this course will significantly advance firefighting skills needed at many of Somalia's airports. I am pleased to note that many of the trainees are young Somalis. This is an important investment in the future of this country, and I am optimistic that after this course they will all have the capacity to meet any firefighting challenge they may face," added Said.