UNSOS supports environmental restoration in South West State of Somalia
Baidoa – The United Nations Support Office in Somalia (UNSOS) has handed five thousand (5,000) tree seedlings to the South-West State Ministry of Environment and Wildlife in Baidoa as part of efforts to reafforest the degraded environment. These tree seedlings are germinated from UNSOS nursery established in UNSOS camp in Baidoa. There are also nurseries in other regions producing tree seedlings.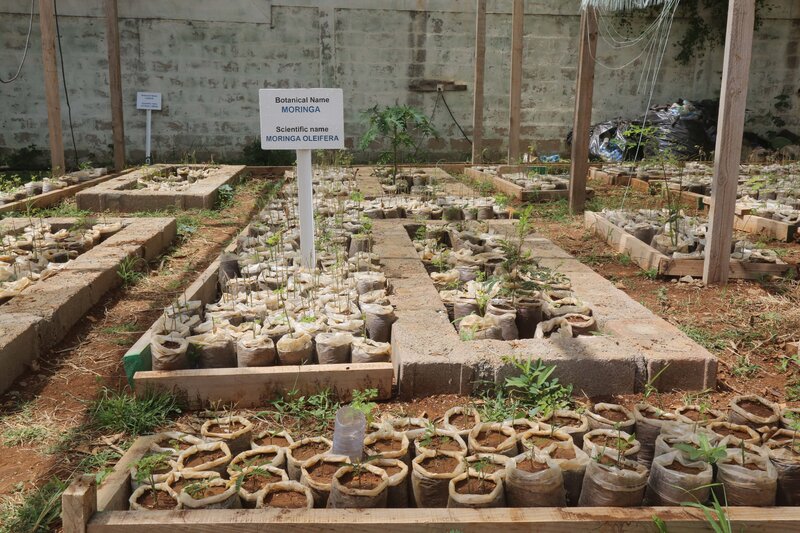 Planting trees contribute toward goal number 15 of the Sustainable Development Goals (SDGs), which highlight on the need to reverse man-made deforestation and desertification to sustain all life on earth as well as mitigate climate change risk.  Somalia is severely impacted by the climate change as evidenced with the prolong droughts and frequent flooding.
Speaking after the handing over the tree seedlings, the Acting Head of the United Nations Assistance Mission in Somalia (UNSOM) South-West Regional Office, Mohammad Rashid Iraqi, said the seedlings, consisting mainly of the Moringa tree species, will support efforts to restore the forest environment in the South West State. He therefore urged the communities to collect seedling from UNSOS nursery to plant in their environment.
He further stated that "Tree planting is important in improving our environment, increasing forestation, and improving the overall living conditions." Mr. Iraqi added that the handover of the tree seedlings complemented an exercise implemented last year by the UN, to drop 60, 000 seed balls in Baidoa. The exercise conducted in February 2021, involved using drones to drop charcoal-covered seed balls over an area measuring 14 square kilometres.
The tree seedlings were handed over to the Director-General of the South West State Ministry of Environment and Wildlife, Ismail Mustafa Mohamed. Director-General Ismail Mustafa Mohamed expressed gratitude and noted that the tree seedlings, once planted, will improve the environment in South-West State. He also said that trees are supportive and beneficial to the environment and the community in South West State.