Safeguarding ATMIS security gains during the Transition
Kampala – Defence and Foreign Affairs ministers from countries contributing troops to the African Union Transition Mission in Somalia (ATMIS), and its partners have called for a deliberate and coordinated exit of African Union troops from Somalia, to avoid negating the security gains made. 
The call was made during a Ministerial Meeting of the countries in Kampala, Uganda, ahead of the first phase of the drawdown of 2,000 ATMIS troops by 30 June 2023. 
During the meeting, Uganda's Foreign Affairs Minister, Odongo Jeje Abubakhar, commended the ATMIS Troop Contributing Countries (TCCs) and Somali Security Forces for improving Somalia's security situation.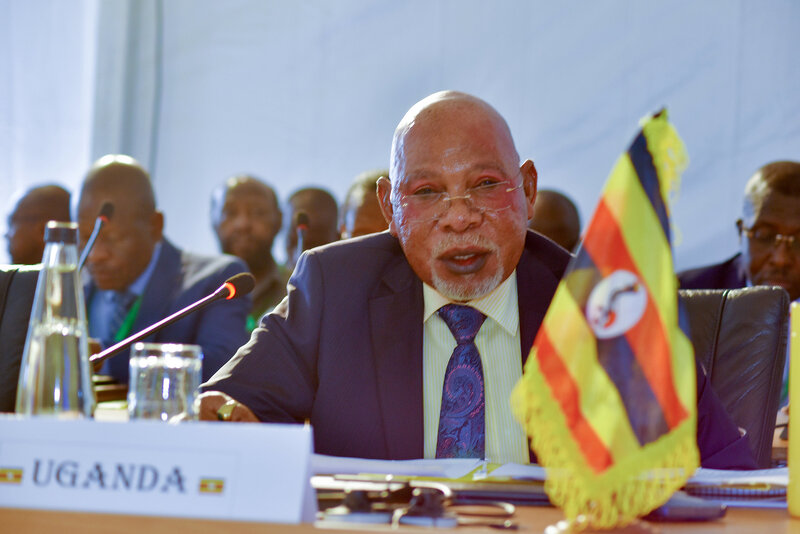 He added that the meeting had been convened at a critical time, to facilitate proper planning for a successful exit of African Union troops from Somalia. 
"It is therefore prudent to effect joint assessment of the security situation, planning and coordination as TCCs to execute draw down timelines and for the Federal Government of Somalia to ensure force generation and integration to assume the security responsibilities," said Minister Odongo.
"This meeting therefore ensure peace, security and stability within our region in order to achieve the much desired economic prosperity," noted Kenya's Minister of Foreign Defense, Aden Duale.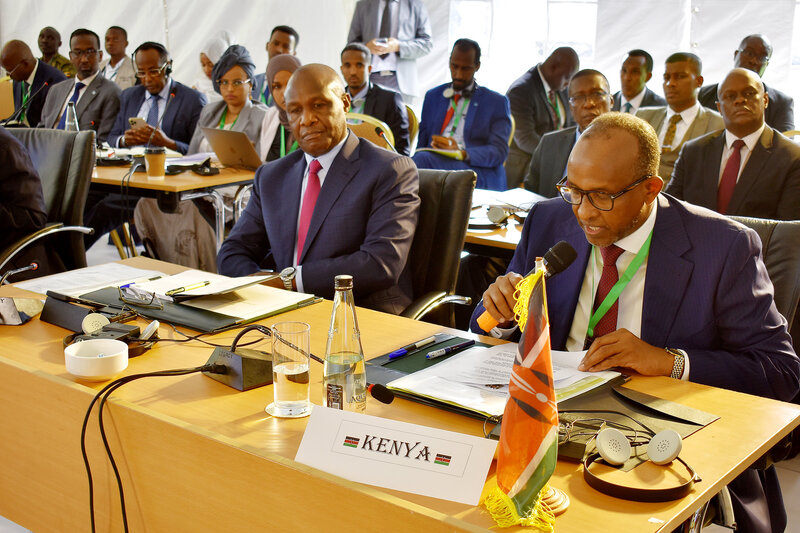 The Head of UNSOS, Assistant Secretary-General, Dr. Aisa Kirabo Kacyira, while pledging UNSOS' support to facilitate the transition process, called on the international community to ensure sustainable logistics support to the Somali Security Forces as ATMIS draws down. 
"We would also wish to recommend increased support to the development of a Somali logistics capability that is sufficient, affordable and sustainable. This would involve, among others, additional and advanced capacities for the Somali Security Forces in various aspects of logistics including procurement, warehouse management, aviation, firefighting and medical delivery just to mention a few," said Dr. Kacyira. 
The Head of the EU Delegation to Uganda, Jan Sadek said developing the capability of the Somali Security Forces is critical to ensuring the long term security of Somalia and the region. 
"Strengthening the capacity of the Somali Security and governance actors in order to take over the responsibility to protect the people must remain a key objective of all of Somalia's partners. The only exit strategy for ATMIS is thus to support the Somali Security Sector". Noted Amb. Sadek. 
The meeting was attended by representatives from Burundi, Djibouti, Ethiopia, Kenya, Uganda, Somalia, the United Nations, IGAD and partners including the European Union, the United Kingdom and the United States of America. The Special Representative of the AU Chairperson for Somalia and Head of ATMIS Ambassador Mohamed El-Amine Souef, also attended the meeting. 
The four-day meeting climaxed with the ATMIS Troop Contributing Countries Heads of State Summit on Thursday, at State House, Entebbe.