ASG Kacyira arrives in Somalia to commence duties
Mogadishu – Newly appointed Head of the United Nations Support Office in Somalia (UNSOS), Assistant Secretary General Aisa Kirabo Kacyira, arrived in the capital Mogadishu, on Saturday to officially commence her duties. 
UN Secretary-General Antonio Guterres appointed Ms. Kacyira to the position in February this year to replace ASG Lisa Filipetto who completed her five-year tour of duty. 
ASG Kacyira arrived at the Aden Abdulle International Airport, in Mogadishu, aboard a Turkish Airlines flight and was received by senior United Nations officials in Somalia led by the Director of UNSOS, Amadu Kamara.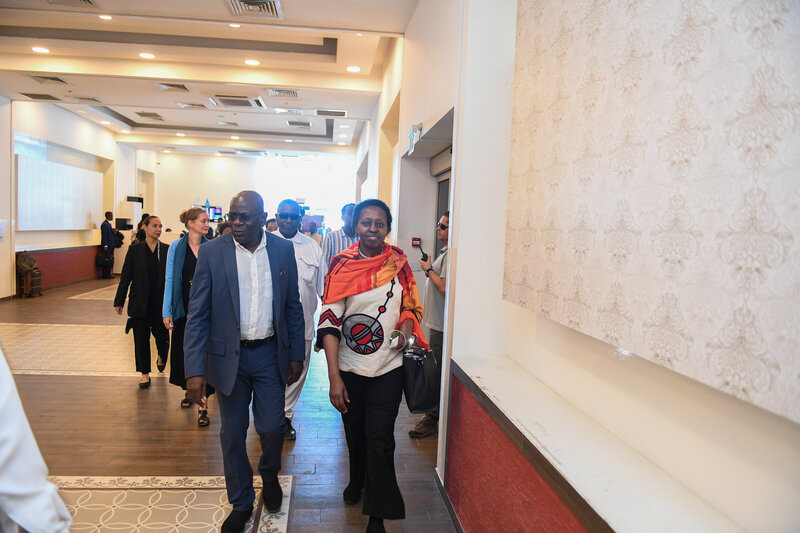 UNSOS is mandated to provide logistical support to the African Union Transition Mission in Somalia (ATMIS) and Somali Security Forces in joint or coordinated operations with ATMIS to restore peace and security in the horn of Africa country. 
A Rwandan national, Ms. Kacyira possesses over 30 years' experience in diplomacy and community and political engagement as well as in leadership development and humanitarian assistance. Prior to her appointment, Ms. Kacyira served as the resident High Commissioner to Ghana and non-resident representative to Benin, Togo, Sierra Leone, Côte d'Ivoire and Liberia.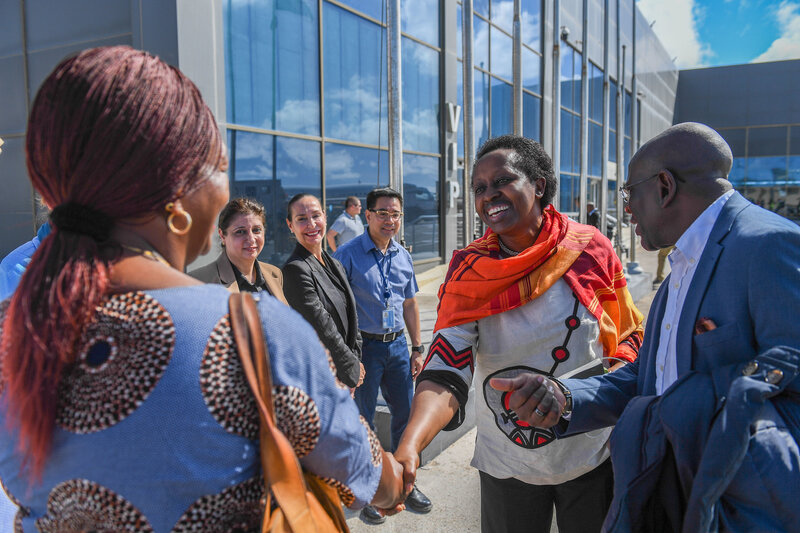 She has also previously served as Governor of the Eastern Province in her home country, Rwanda in 2011 and Mayor of Kigali from 2006 to 2011. Between 2003 and 2006, she was a Member of the Rwandan Parliament. 
Ms. Kacyira has held several positions in development and humanitarian assistance including, as Deputy Executive Director of the United Nations Human Settlements Programme (UN-Habitat) from 2011 to 2018. She also worked in the Ministry of Agriculture in Rwanda, and with NGOs, notably Oxfam and Care International.