UNSOS tips Somali entrepreneurs on how to do business with the UN
Mogadishu – Empowering the Somali private sector with information on doing business with the United Nations and how to become more competitive in the global marketplace was the centre of focus during a business seminar hosted by the United Nations Support Office in Somalia (UNSOS), in Mogadishu. 
The one-day seminar aimed at educating local businesses about UN procurement procedures, was organised in collaboration with Somalia's Federal Ministry of Commerce and Industry and the Somali Chamber of Commerce and Industry (SCCI), the country's oldest private sector association.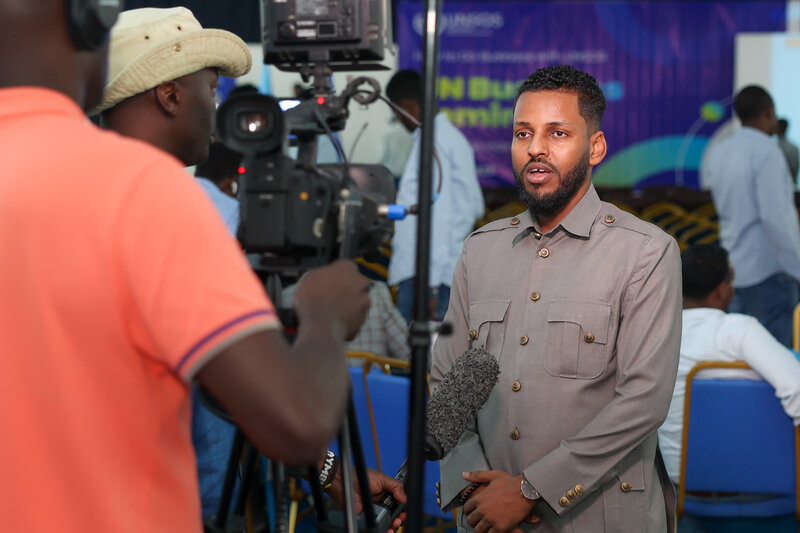 "We have done a few contracts with the UN, and it was more transparent, efficient and quick. We are glad to be here and thank UNSOS for giving us this opportunity," said Hassan Abdallah Omar, who works in logistics, saying although he has done business with the UN, "the seminar has opened him to fresh information" on how to do business with the UN.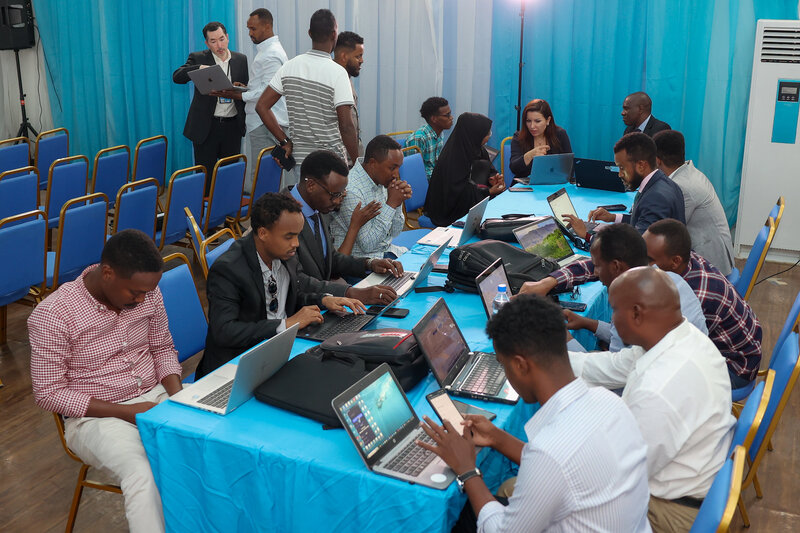 In organising the seminar, UNSOS aimed to equip Somali businesses with information on UN procurement procedures to enable them to compete globally for UN contracts.  
"As UNSOS, we will be more than happy to do our bit in ensuring the business community takes charge and becomes part of the vibrant business community not only in Somalia but on the continent and globally," said the Head of UNSOS, Dr. Aisa Kirabo Kacyira.
During the seminar, UNSOS officials provided tips on the UN bidding process, how to prepare bids, compliance with UN rules and regulations and registering with the UN Global Marketplace, the UN system's procurement portal. 
As part of the UN commitment to empower women, UNSOS will hold another seminar to promote the participation of women-owned businesses. 
"We noticed there were few women represented and we are planning to reach out to women businesses so that they can actively take part in UN businesses," said Bruno Hussein Maboja, the Chief Procurement Officer.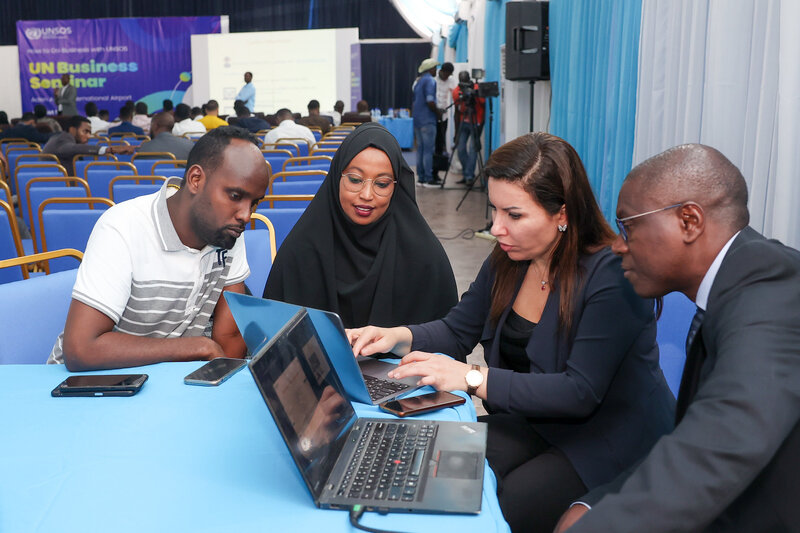 One female participant, Ms. Amira Elmi who works in security, logistics, and aviation consulting said: "I would encourage all Somali companies especially women-owned businesses to participate in these seminars, to register with the UN and to bid for these contracts."