AU, UN agree to reinforce operational efficiency in Somalia
Mogadishu, 29 September— A high-level conference kicked off in Mogadishu on Sunday, with the aim to develop a comprehensive roadmap to guide activities and operations of the African Union Mission in Somalia (AMISOM) from 2019 to 2021 and align them to its revised Concept of Operations and the Somali Transition Plan (STP).
Senior AMISOM and the United Nations Support Office in Somalia (UNSOS) are attending the five-day conference, to help enhance efficiency and cooperation. 
Ambassador Francisco Madeira, AMISOM's Head of Mission, said the conference was important as it came at a time when AMISOM was conducting key priority tasks such as sustained military operations against Al-Shabaab, securing Main Supply Routes (MSR) and population centres.
"All these things cannot happen without adequate planning and logistical support," Ambassador Madeira stated.
He noted that the vast nature of AMISOM's responsibilities, coupled with a complex and unpredictable operating environment, makes effective planning and delivery of logistics critical to the success of the mission.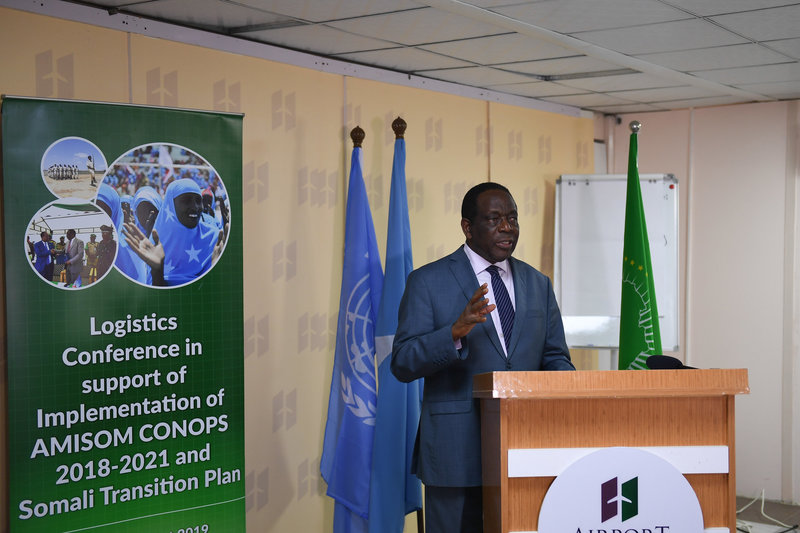 Head of UNSOS, Ms. Lisa Filipetto, praised the role AMISOM has so far played in the stabilization of Somalia and reiterated the commitment of UNSOS to ensuring timely and adequate logistical support to the mission.
"The key message that I have today is please be assured of the commitment of UNSOS to fulfilling its mandate to deliver efficient, effective and agile logistics so that in turn AMISOM can do its job of delivering on its mandate," Ms. Filipetto stated.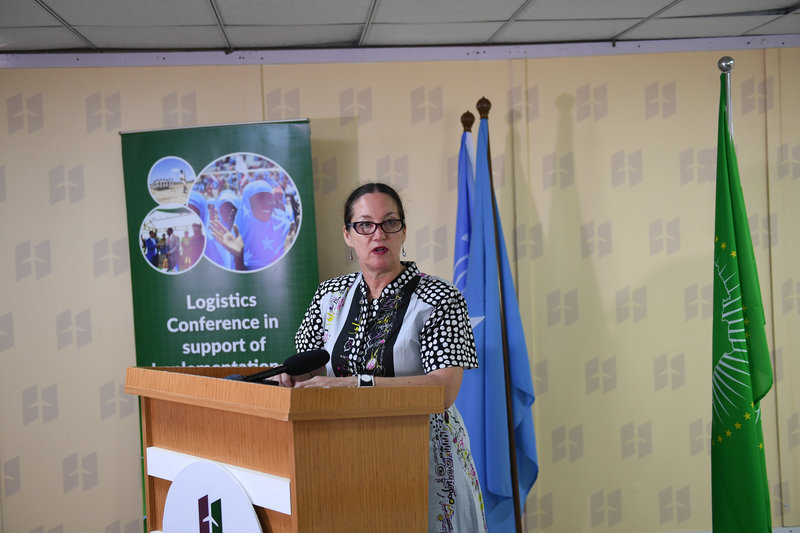 One of the key outcomes of the conference, which was attended by senior AMISOM and the United Nations Support Office in Somalia (UNSOS) staff, was the development and approval of a support implementation matrix which will ensure efficient delivery of logistics to enhance the operational efficiency of the mission.